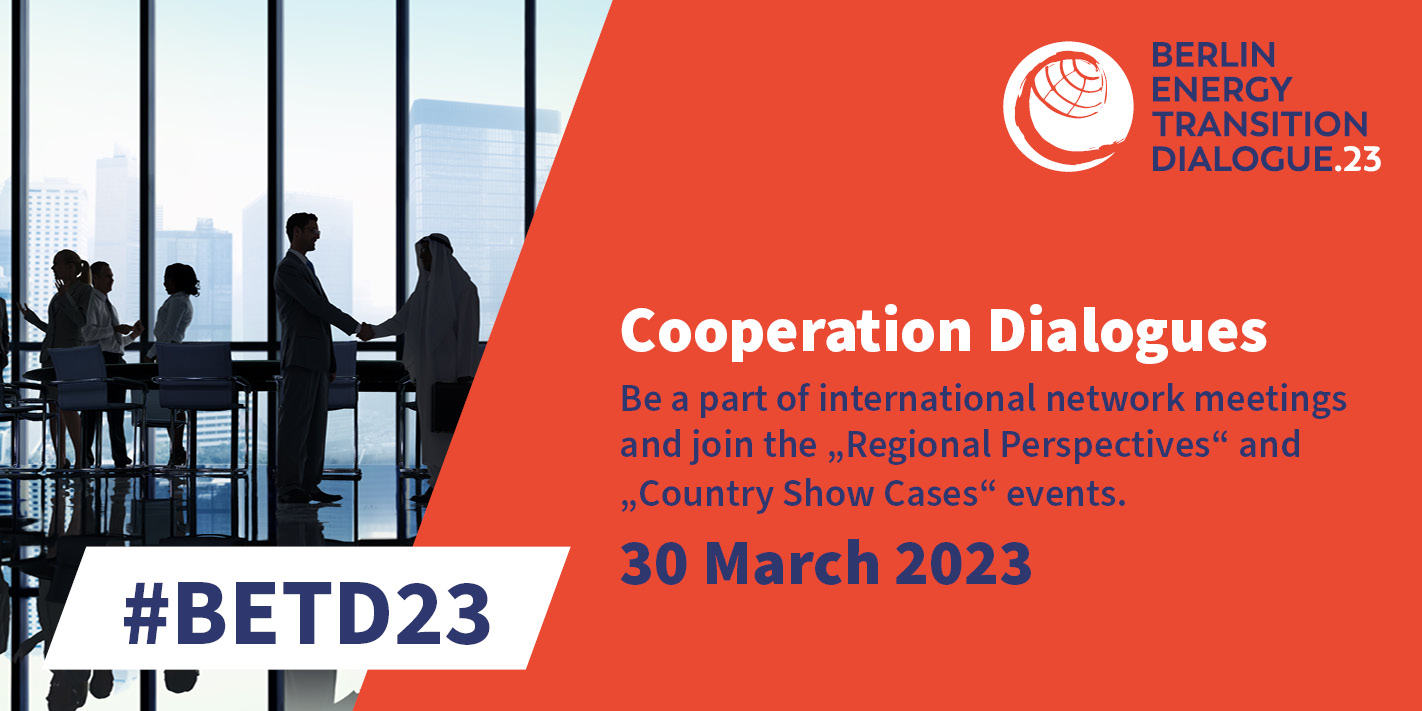 Organiser: Southeast Asia Energy Transition Partnership (ETP), Deutsche Energie-Agentur (dena)
Location: Online and on-site (Design Offices Berlin Humboldthafen, Alexanderufer 3-7, 10117 Berlin)
Description: The 'Cooperation Dialogue' is a networking event consisting of representatives from countries with which Germany has bilateral partnerships on energy transition and climate protection (such as energy partnerships, climate protection partnerships or hydrogen partnerships) or in which such partnerships are planned.
In the event "Regional Perspectives: Trends and challenges in Southeast Asia", high-ranking representatives of partner countries from Southeast Asia and international development partners, and civil society discussed the role of international partners in accelerating just coal transition in Southeast Asia.
Speakers:
Moderator:
John Cotton, Senior Program Manager, ETP
Keynote:
Philip Berens, Head of International Climate Initiative at the Federal Ministry for Economic Affairs and Climate Action (BMWK)
Rachmat Kaimuddin, Deputy for Infrastructure and Transportation Coordination, Coordinating Ministry for Maritime Affairs and Investment (Kemenko Marves)
Frauke Röser, New Climate Institute
Eileen Wang, Head of Engagement Net Zero Team, HM Treasury, the United Kingdom
Rowena Guevara, Undersecretary, the Philippine Department of Energy
Dr. Crispian Olver, Executive Director, South Africa Climate Presidential Commission - JETP South Africa
Closing remarks:
Sirpa Jarvenpaa, Director, Southeast Asia Energy Transition Partnership
More details on the Berlin Energy Transition Dialogue 2023 side events can be found here.